Megami Hot Cold EMS Renewal Device Pro
【8 in 1 Beauty Device】
Remove Makeup
Moisturizer
Regenerate Red Glow
Firming V-Shape
Regenerate Cells
Instant Moisture Lock
Stabilizing Blue Glow
EMS Micro Current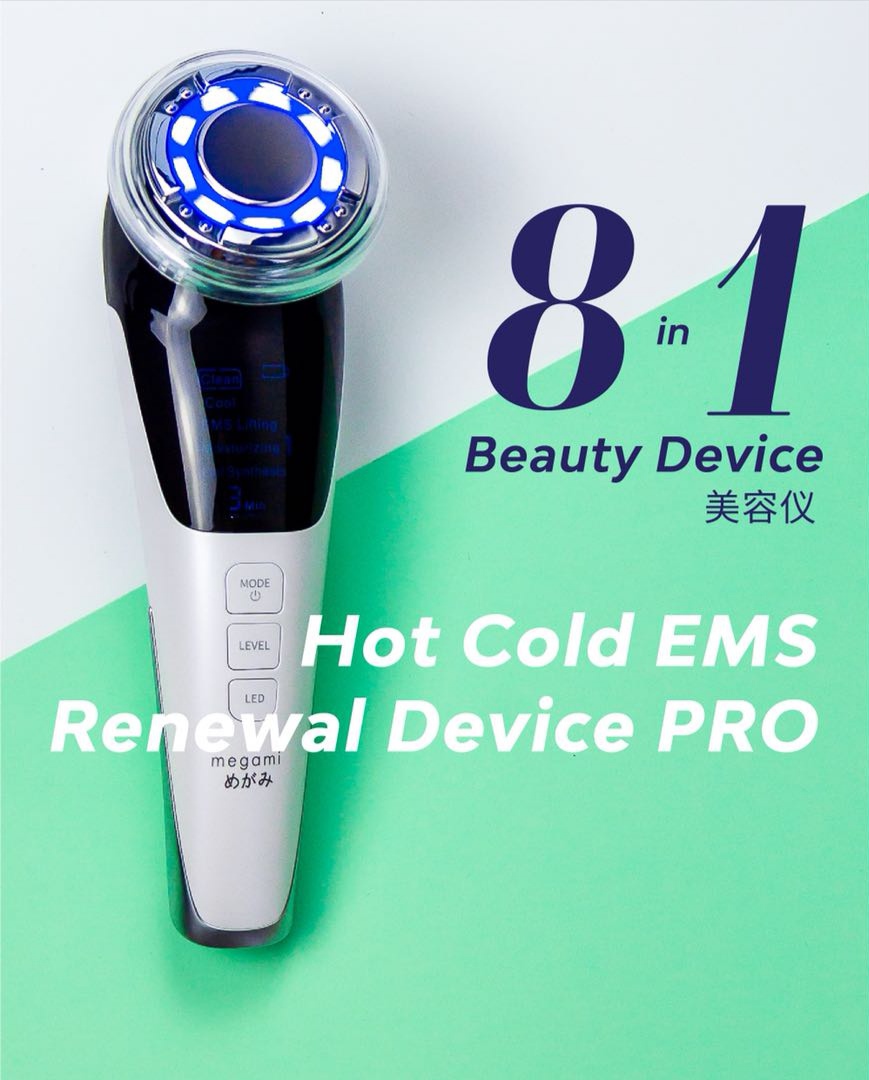 ✅ Firming
✅ Lifting
✅ Brightening
✅ Restoring Skin Elasticity
✅ Reducing Wrinkles and Eyes Tiredness
✅ Enhancing Absorption of Facial Products
✅ Deep Cleansing
✅ Moisturizing
✅ Minimizing Pores
✅ Improving Blood Circulation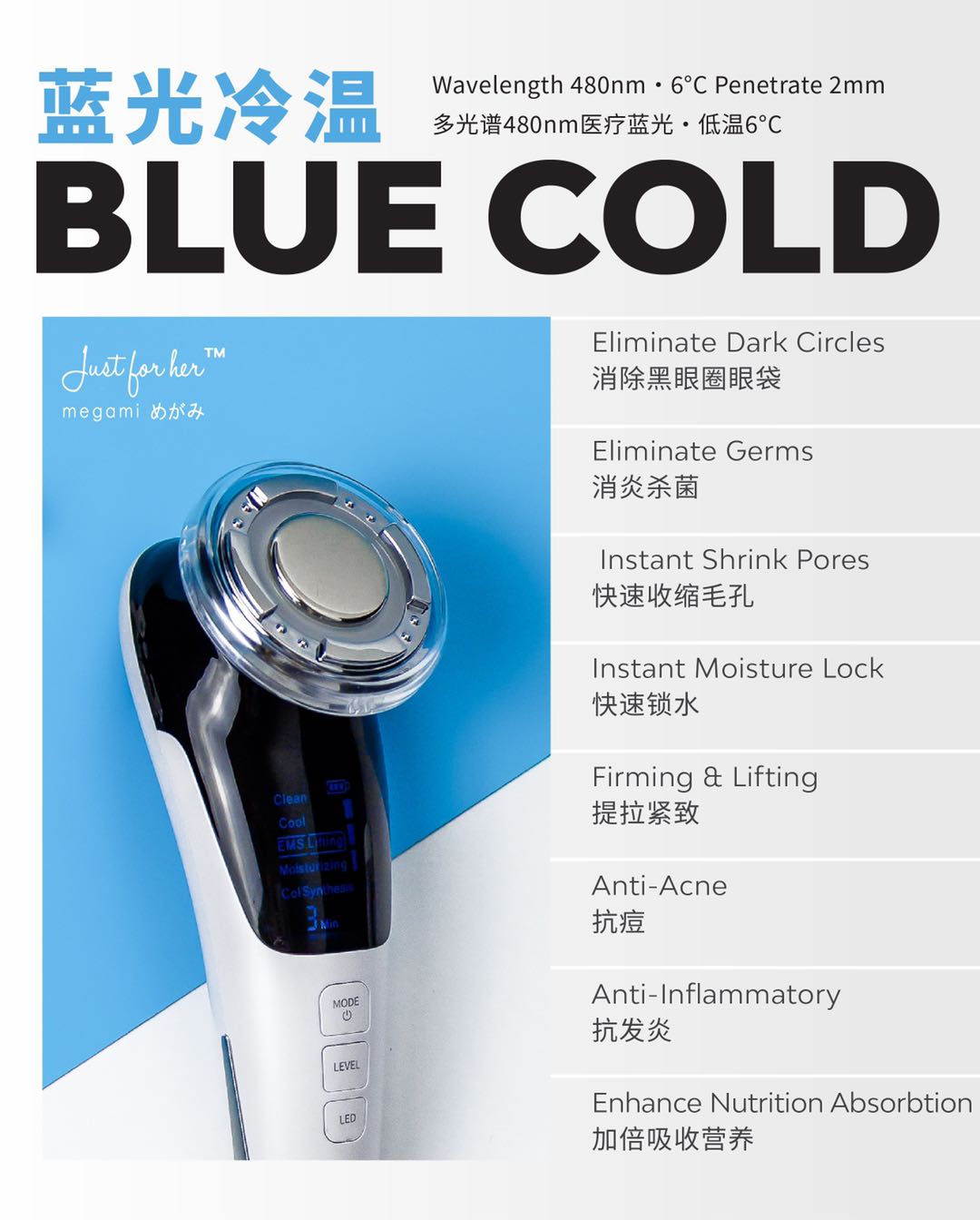 RED Improve absorption, improve skin dullness, stimulate blood circulation, improve skin elasticity.

BLUE Soothing, skin firming, anti-inflammatory. Kill bacteria in deeper layer of skin, oil control.

HOT (Absorbent warming massage) - It helps stimulate the blood circulation acceleration, so the pores open and help absorbs quickly all the skincare products that we applied on face. Fully and fast absorption compare to apply skincare with hands.

COLD (Anti-aging Cooling massage) - It helps tighten the skins, locking moisture in the deeper layer of skin, shrink pores, improve skin texture and remove fine lines and wrinkles. Enhance skin texture, brighter skin color and helps skin rejuvenation.

EMS MICRO CURRENT Helps to brighten your complexion and reduce wrinkles. It does this by increasing the blood flow to the facial cells causing new cell growth and the tighter muscles under the skin help to "shrink" sagging skin.
SONIC VIBRATION - Strengthens the effect of Hot Massage & Cold Massage; with 10,000 pulse per min.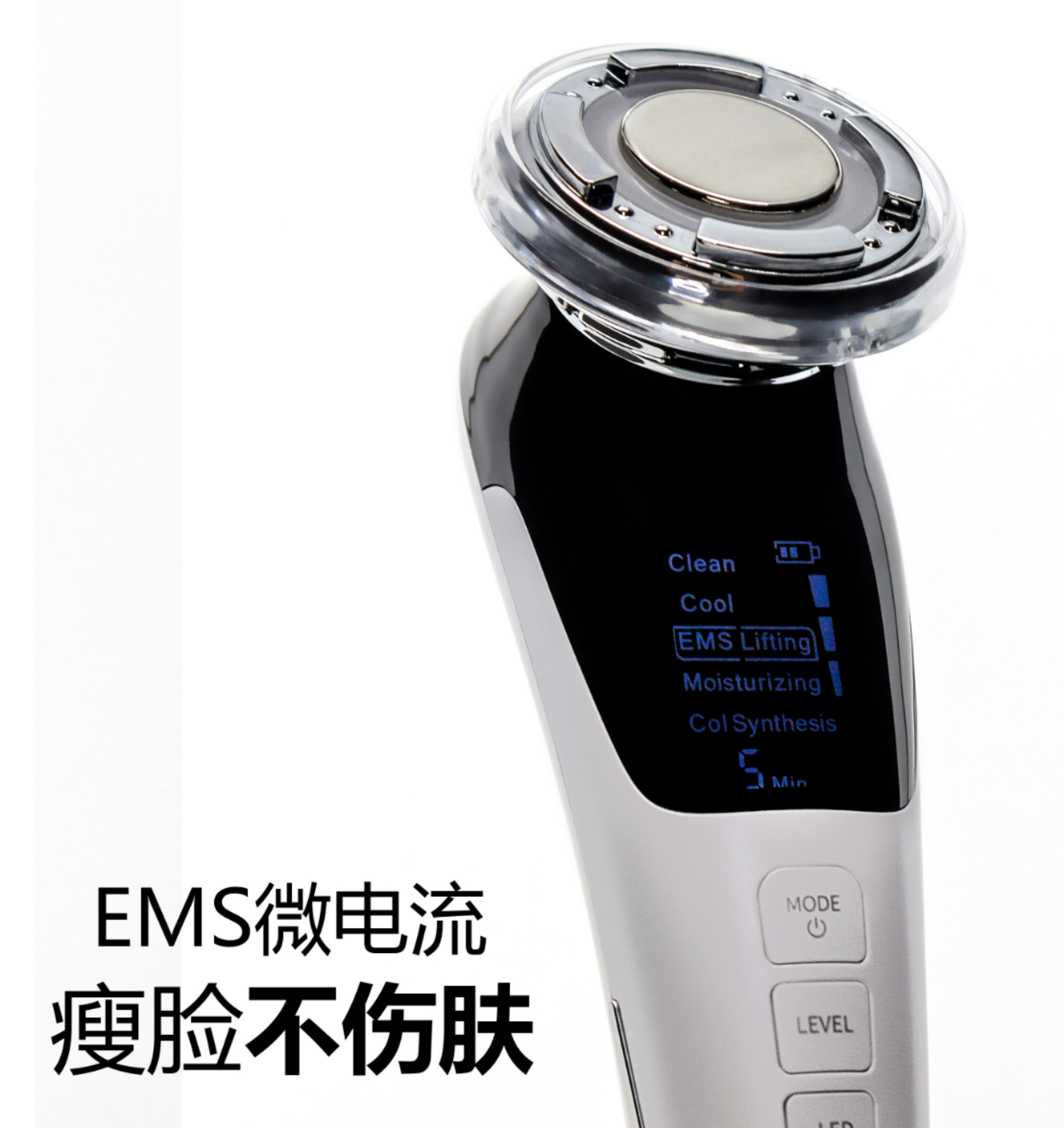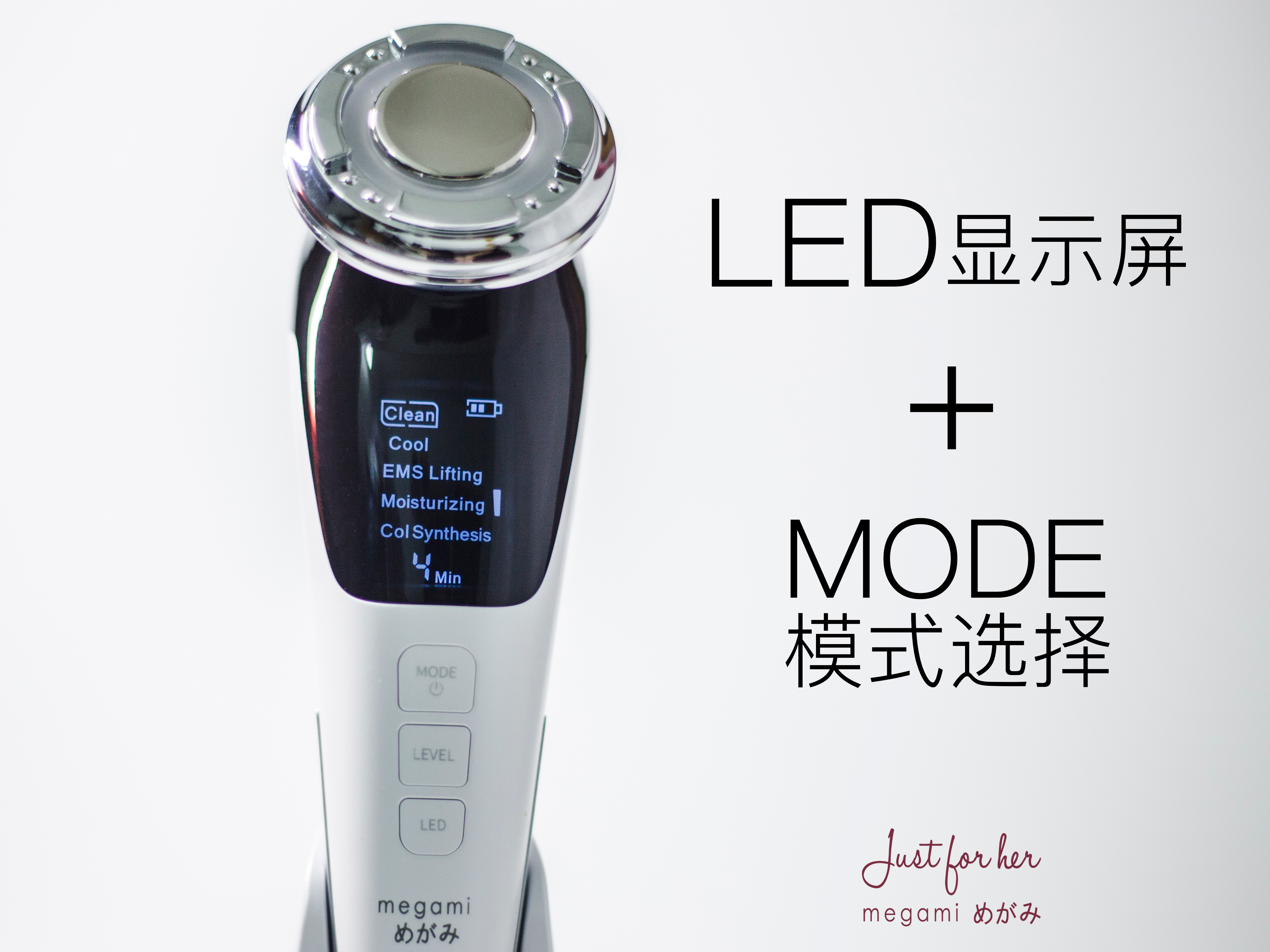 * 5 Modes selection to choose from (Clean / Cool / EMS / Moisturising / Col Synthesis) with time reference
* 3 different Temperature and EMS level
* Red & Blue Chromotheraphy LED
* Hot & Cold Temperature Massage
* Better ring clip to support cotton pad holding
* Rechargeable using USB data cable
* Easy to bring to travel and easy to use anywhere
* Suitable for ALL Skin Type - from Normal to Sensitive Skin

(Provide 2 YEARS Warranty. 1 to1 exchange If Malfunction)
Customer Review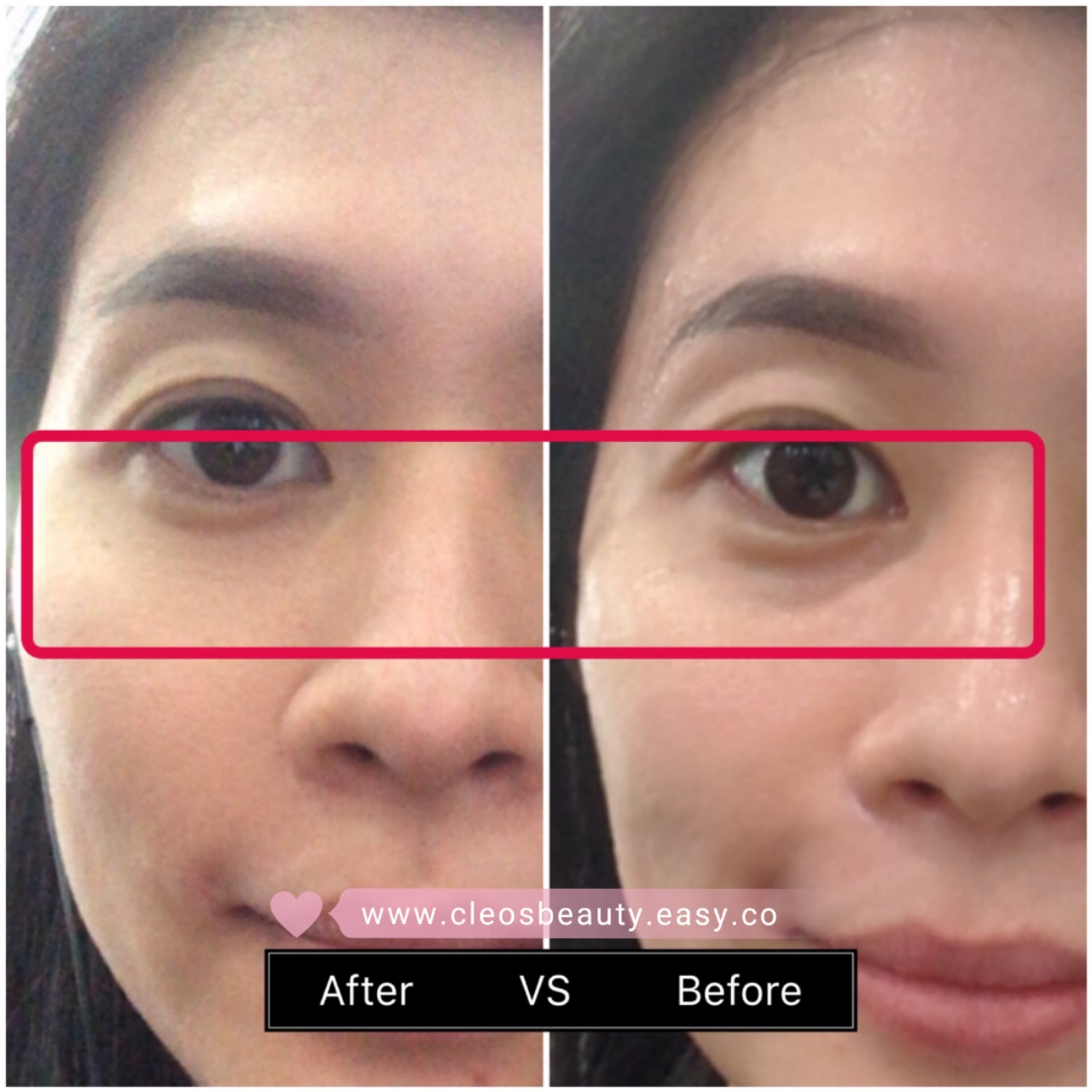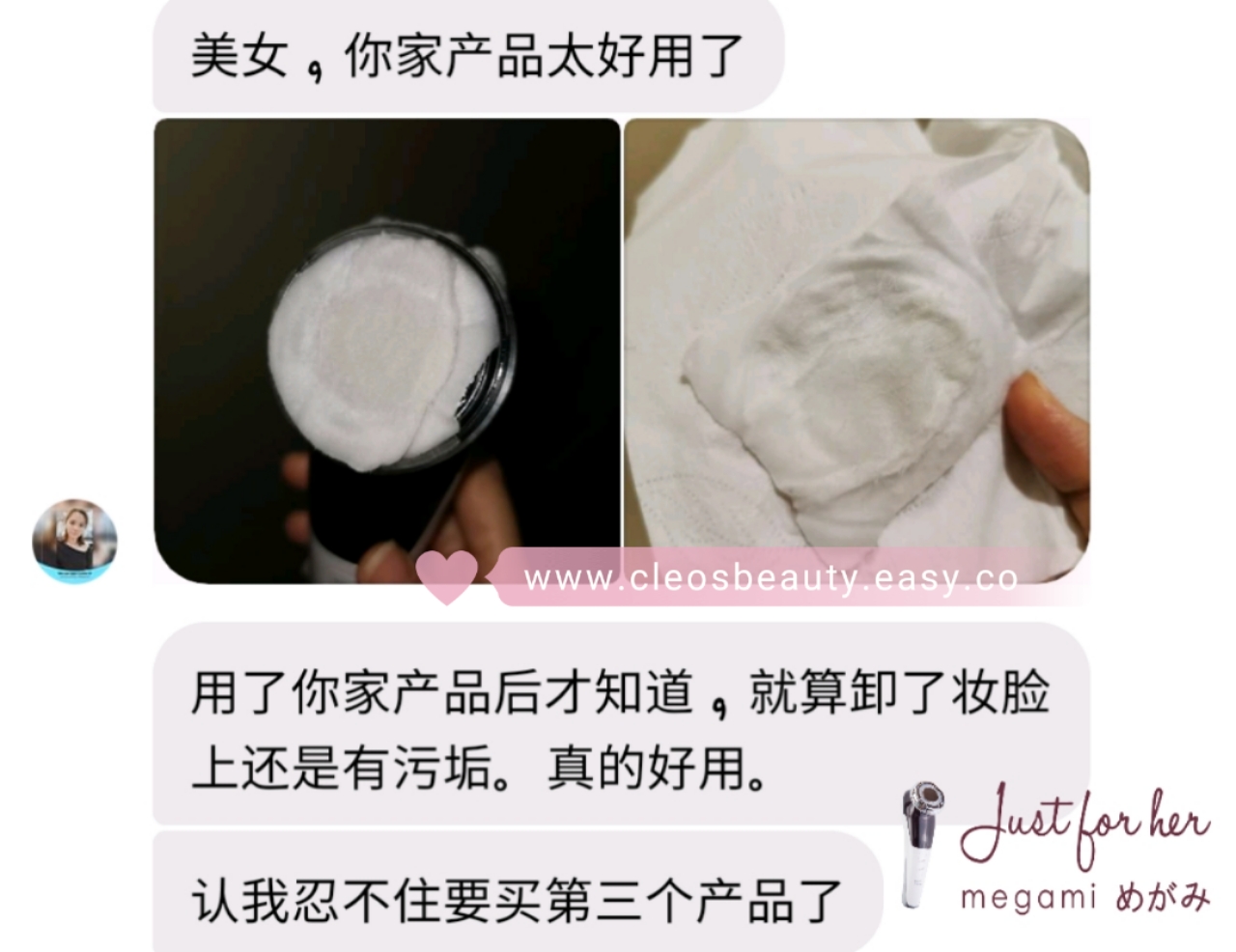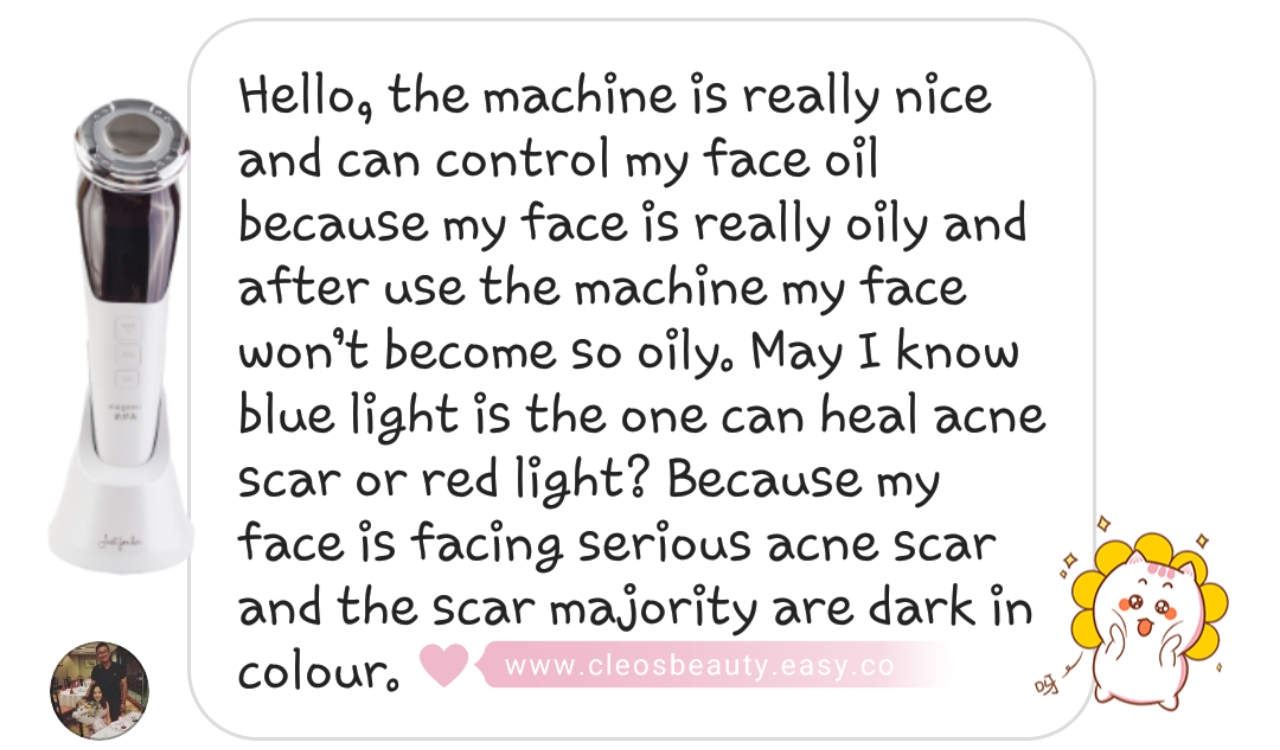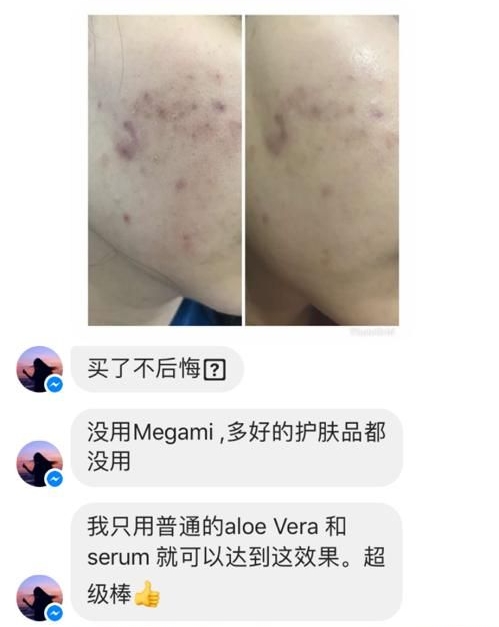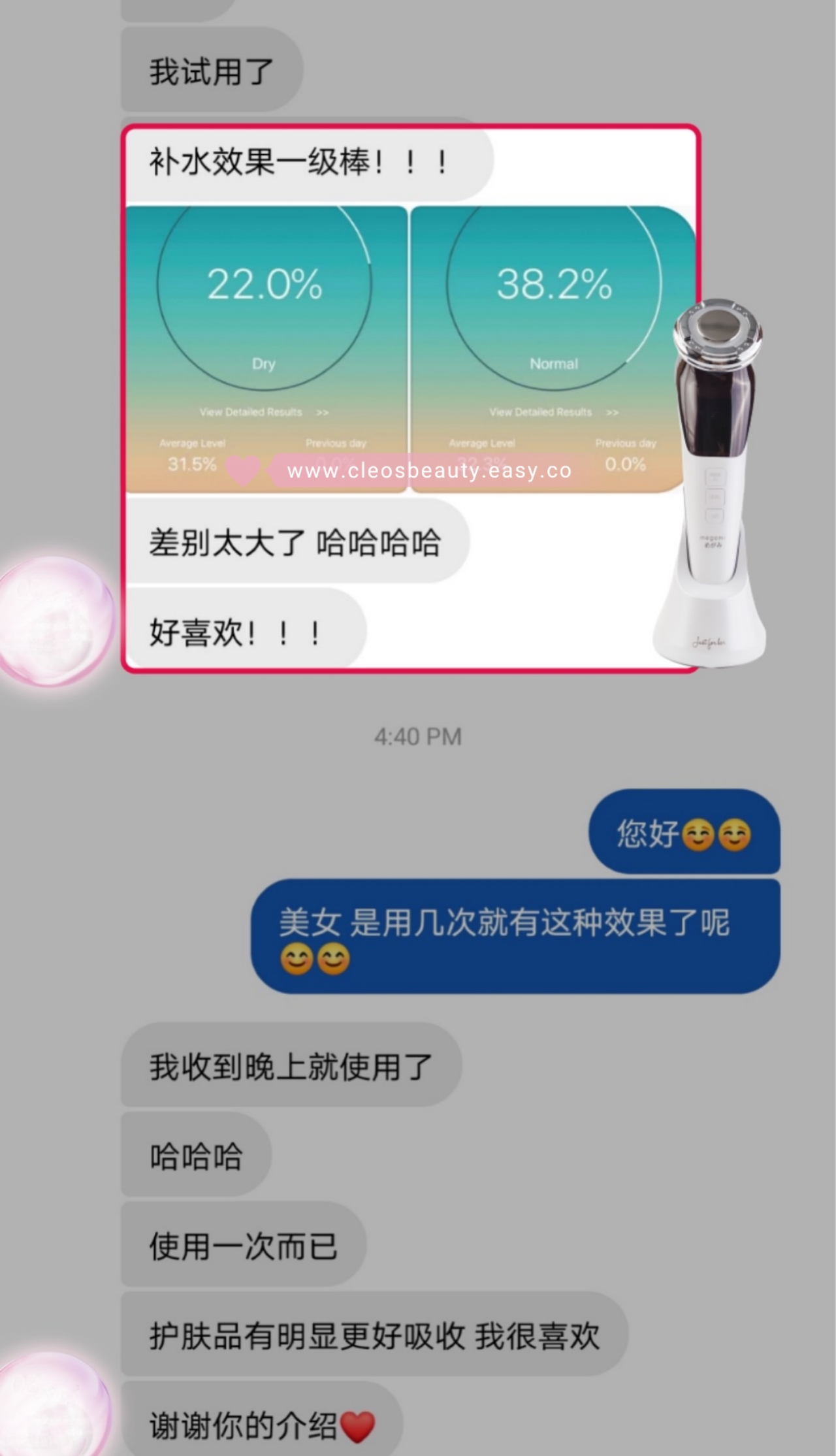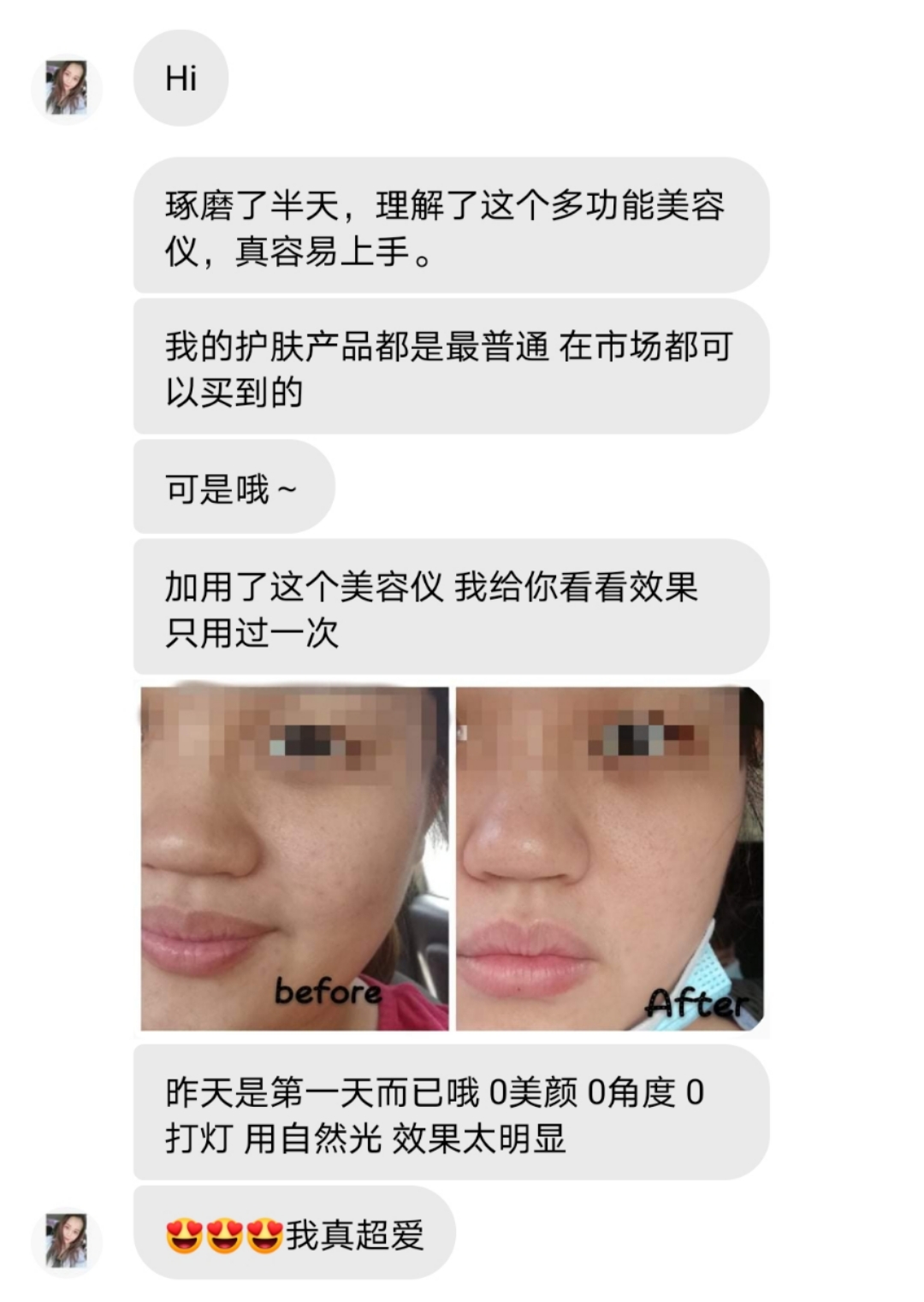 * GRAB NOW TO GET LIMITED FREEGIFT *
Customer comments
| Author/Date | Rating | Comment |
| --- | --- | --- |