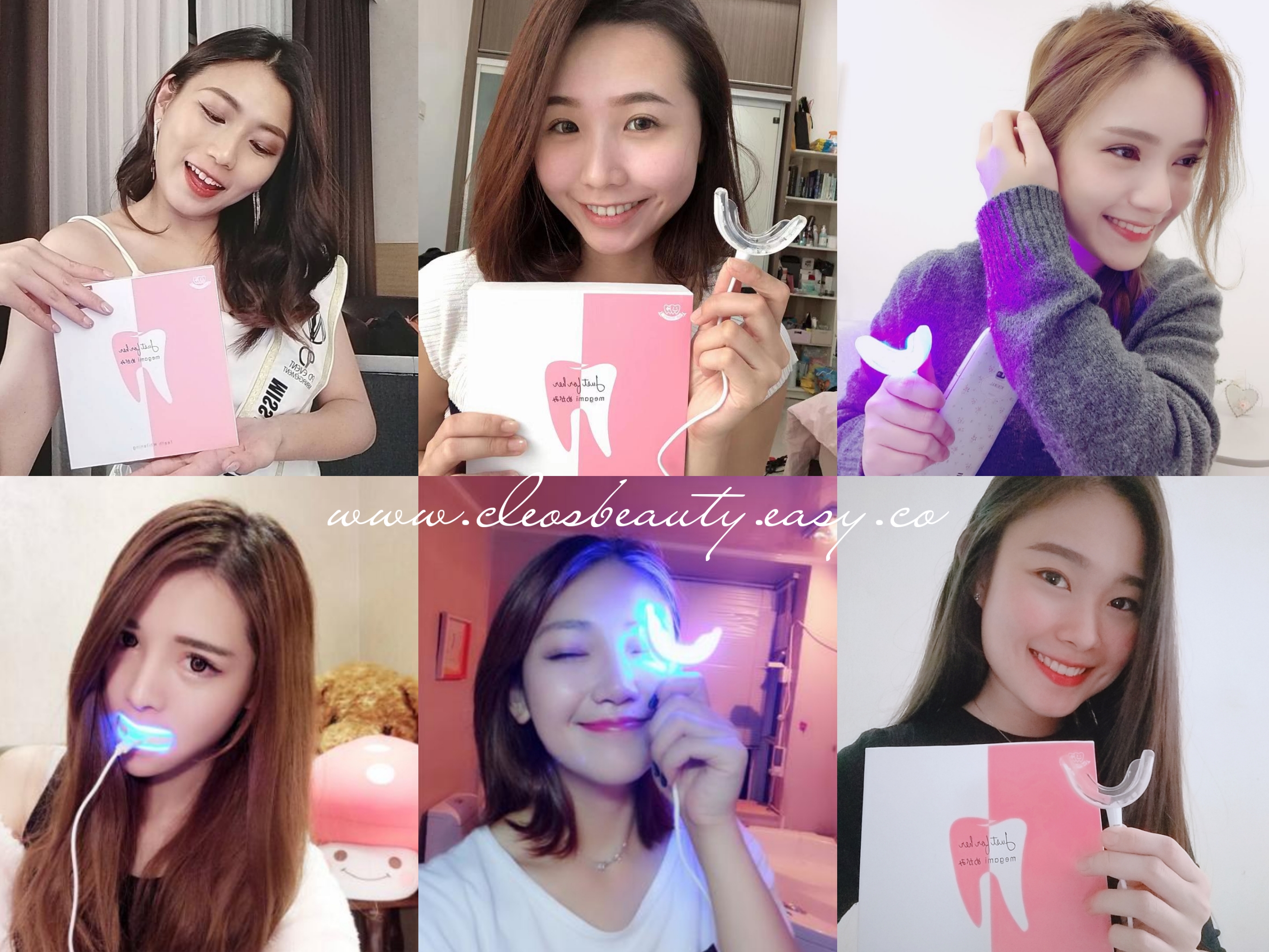 Megami Teeth Whitening Kit designed to whiten your teeth in the comfort of your own home or on the go. The whitening process has been formulated to deliver maximum results in 6 applications, With each application being only 20 minutes to 30 minutes. Our key ingredients ensures that there's no pain, sensitivity orirritation caused throughout the process while delivering results of up to 8 shades whiter teeth. Simple operating direct connect Iphone or Power Bank without wasting time charging device. Lightweight design suits for traveler.
Whitening Gel Ingredients:

Hydrogen Peroxide, Carbo-mer, Nano S102-05, WDJ-38, Xylitol, Menthol, Deionized Water
How to Use:
Step 1- Brush and clean teeth.
Step 2- Wipe teeth DRY with teeth wipe or clean towel.
Step 3- Open the whitening gel seal. Extract small portion on teeth or tray.
Step 4- Insert tray and gently bite the tray (Wipe off gel if contact gums).
Step 5- Connect cable to mobile phone or Power Bank.
Step 6- Blue light when device is ON. Continue wear for 20-30 minutes.
Step 7- Remove tray and brush teeth or rinse with clean water.
Step 8- Clean tray with clean water.
Common Q&A:
Q: Any side effect after use Megami Teeth Whitening?
A: NO. Megami Teeth Whitening is 100% safe.

Q: Is whitening gel can be swallowed in the process of whitening?
A: YES. ingredient of whitening gel is 100% harmless.

Q: 1pcs whitening gel can use for how many days?
A: 10-14 days.

Q: How many days does the improvement takes?
A: Usually 5-7 days.

Q: Suitable for teeth with braces?
A: Yes of course.
[PACKAGE INCLUDES]
* Set of Megami Teeth Whitening Kit
* Free Teeth Whitening Gel x4pcs
* Free Shipping Nationwide
* Free Megami Exclusive Gifts
* Provide 24 Months Warranty
** Become Lifetime Member With Purchase Of Any 2sets Of Devices.
** Up to 3 Months 0% Interest Instalment Plan with Split.
[FEEDBACK FROM CUSTOMER]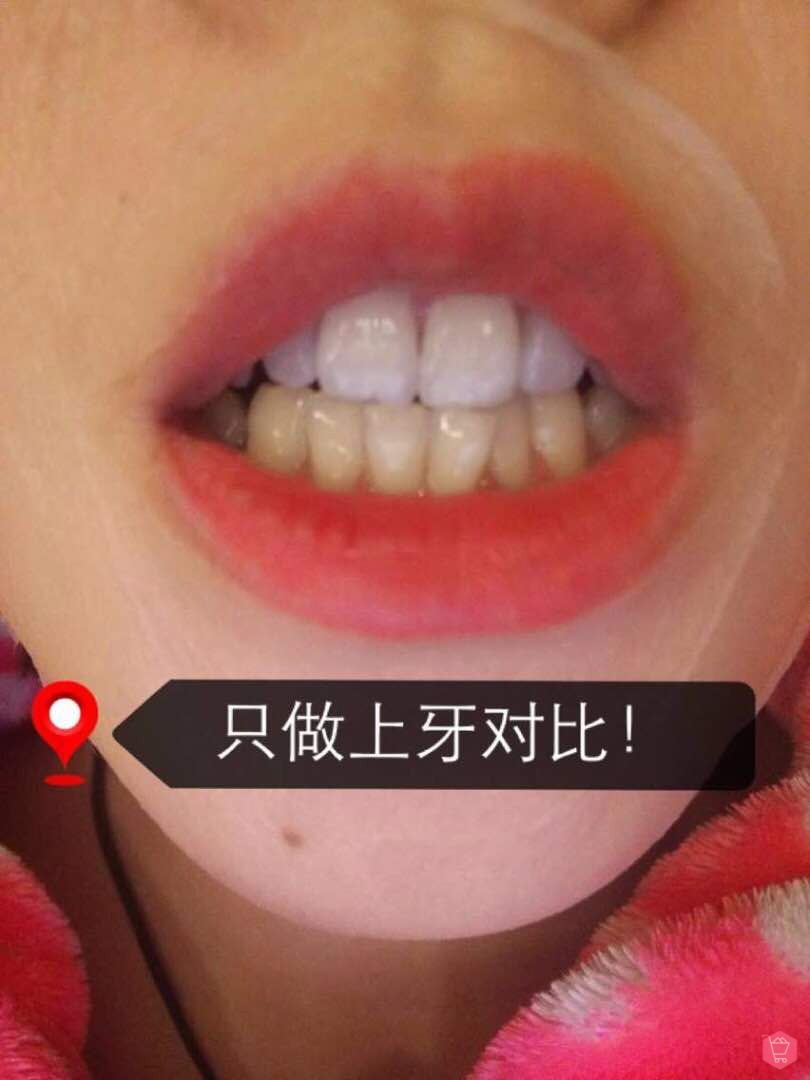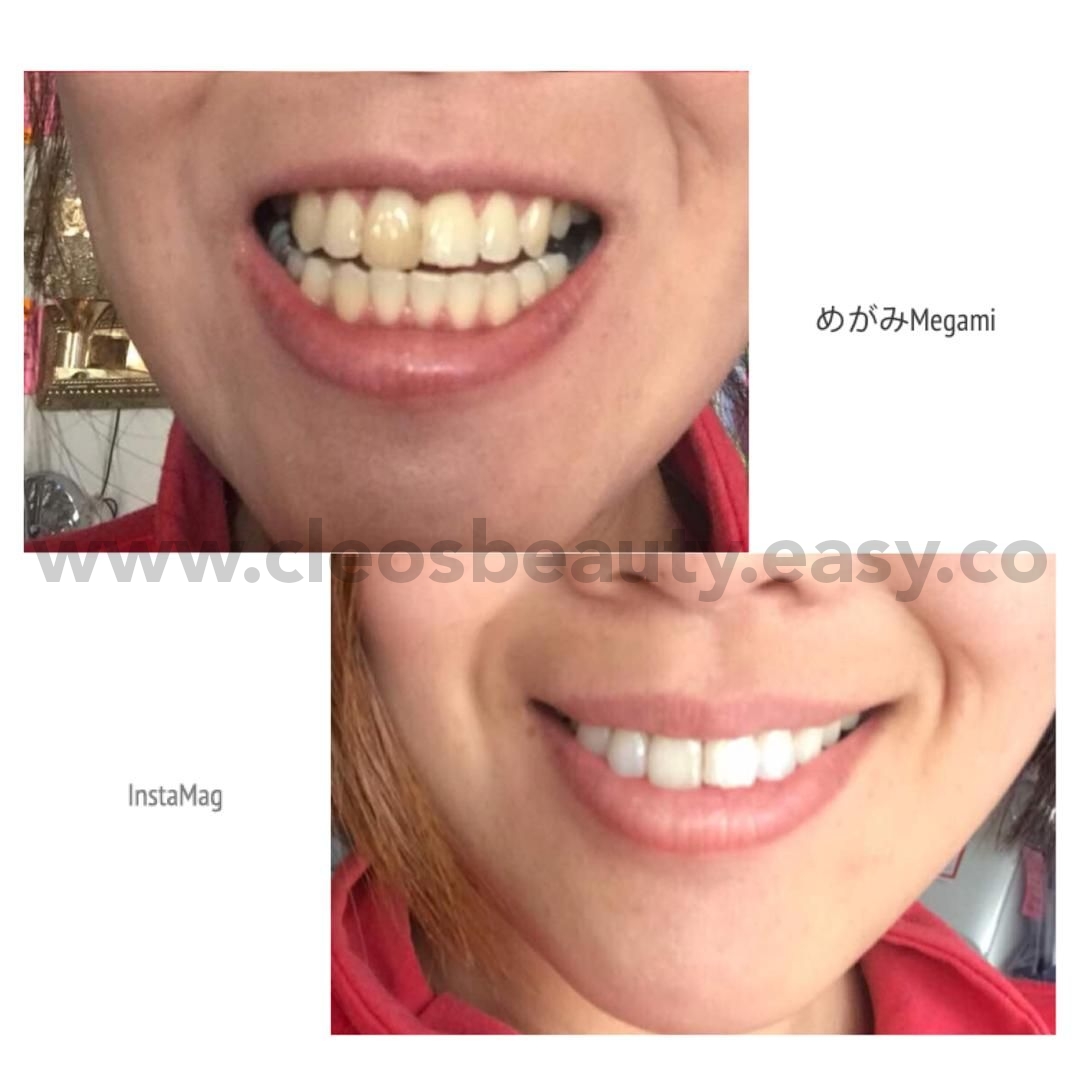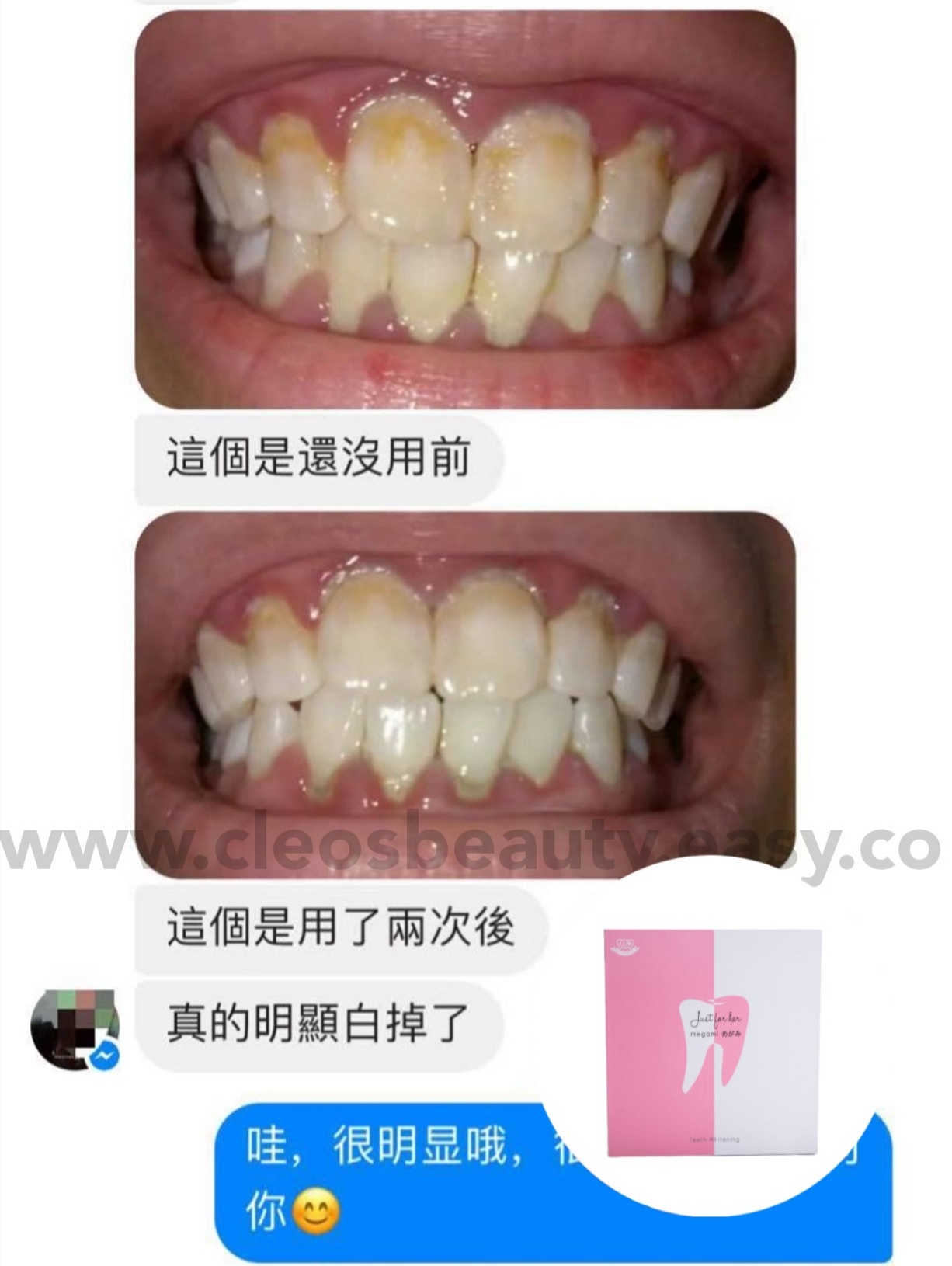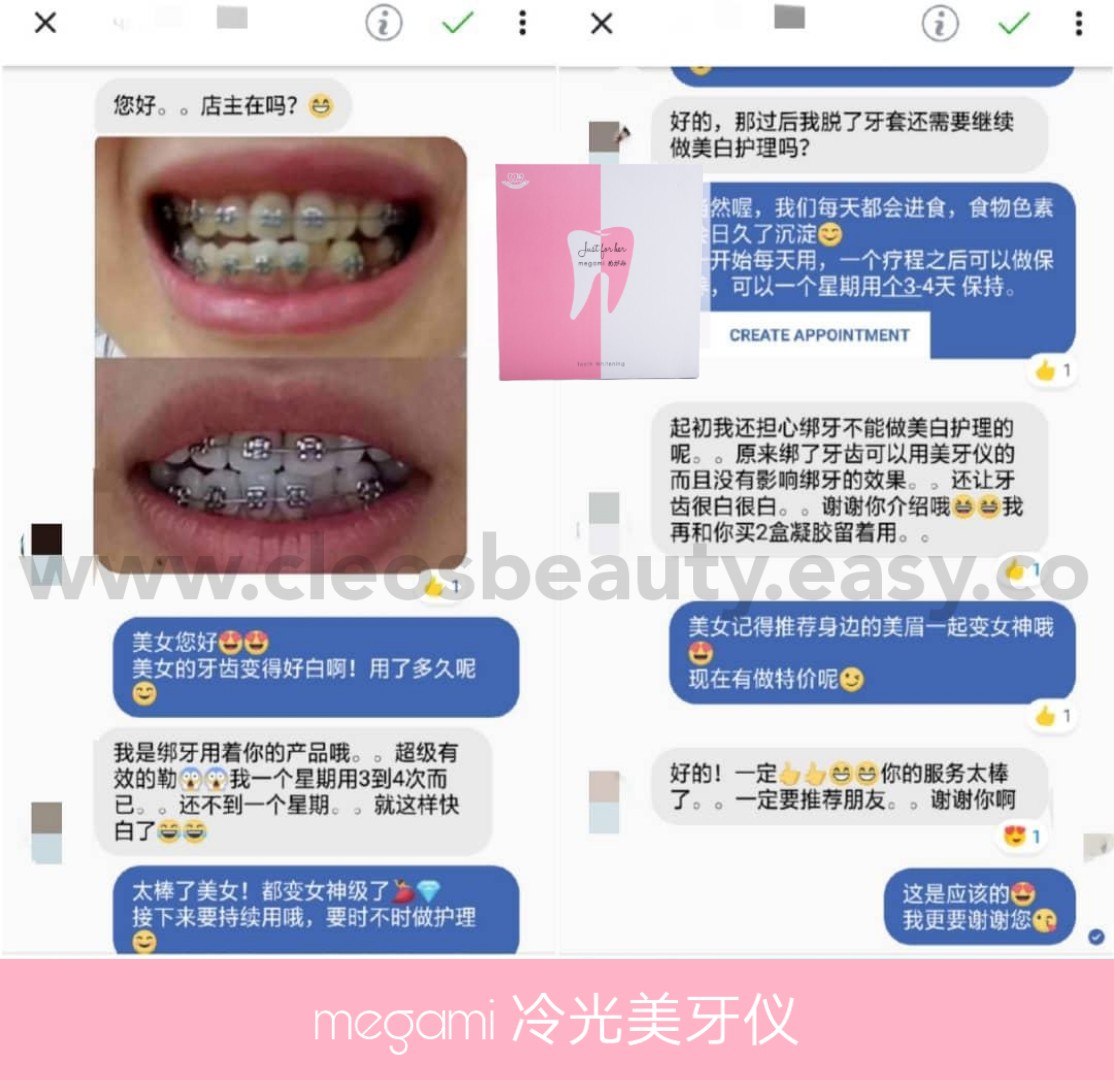 Please feel free to WhatsApp our Customer Service Eunice at +60164161916 if you need any further information. Thank you :)